About Us
We believe in building long-standing relationships with Roadtrek owners and delivering a quality custom-fitted product.
Our Story
It all started with a man and a dream. Jac Hanemaayer first became interested in the RV business while designing his own model with Home & Park Vehicles Limited in 1974. The process of combining the comforts of a larger motorhome into a compact and easy-to-drive van was such an enjoyable life experience for Hanemaayer, he decided to purchase the company. Being an innovator at heart, the Roadtrek motorhome was truly born in 1980 when Hanemaayer redesigned the vehicle to have the now famous sweeping roofline, lowered floor and three-section floor plan.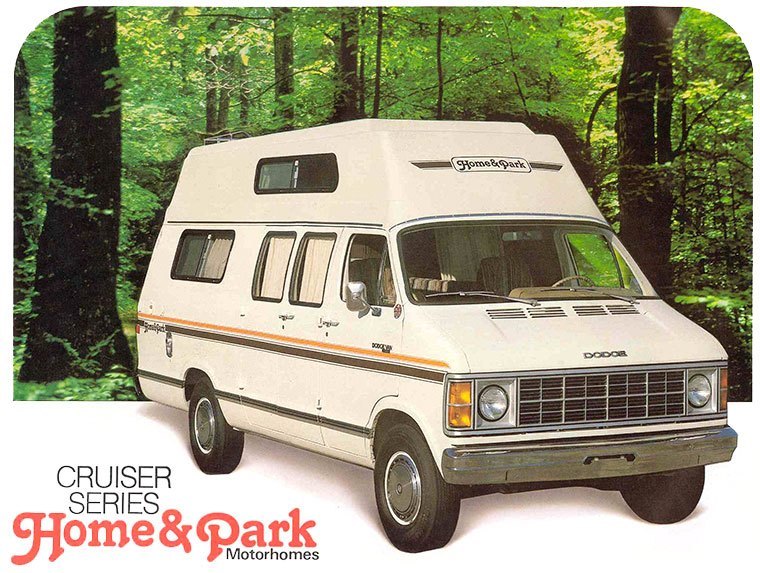 Roadtrek has come a long way from our early success in developing a comfortable and functional Class B motorhome. Roadtrek now offers a full line of Class B coaches built on Mercedes, Chevrolet or Ram ProMaster chassis which range in size and style to suit any RV lifestyle. From our smaller Ranger to the midsized SS Agile, all the way to our top of the line full sized coaches including the industry's first environmentally friendly E-Trek and our luxurious touring model the TS Adventurous, Roadtrek continues to stay true to its quality, trust and innovation.
Roadtrek was acquired by Erwin Hymer Group in 2016. The acquisition created Erwin Hymer Group North America (EHGNA) and has the European design, German engineering, North American technology and rich history of the two combined companies. Roadtrek is now one of EHGNA's 4 brands and offers 11 models to choose from.


EHGNA has been the first to bring many industry leading innovative products to the market place, including the EcoTrek Lithium power module system and VoltStart autostart system which revolutionized the motorhome market and provides owners the ability to go off the grid for longer periods of time.
The future for EHGNA is very bright and expanding to create new class B models and towable trailers. All models have innovative technology and environmentally friendly features, keeping comfort, practicality and the owner in mind. Get into a Roadtrek today and live the life you've always dreamed of.
Learn more about Erwin Hymer Group North America at: erwinhymergroupna.com
Since 1990, Roadtrek has been recognized as leading Class B motorhomes, a status and honor that we continue to build on every day.
Green Initiatives
Roadtrek is proud to be a Certified Green RV manufacturer. Since 2012, we have improved in every aspect of our manufacturing, from materials to process, to help be as sustainable and green as possible. Currently, we have a Bronze rating and are eager to push the boundaries of green initiatives at Roadtrek.

Our Passion for the Product
Our forward-thinking lead us to create quality products with innovative designs for over 20 years, but none of it would have been possible without the talented and passionate team that is behind every Roadtrek made. Our team believes in building long-standing relationships with Roadtrek owners and delivering a quality custom-fitted product, we put care into every process to deliver a quality product that will give our Roadtrek owners years of enjoyment.
We are all committed to more than just selling and refining Roadtrek's, the after sales service, both from the factory and dealer network comprises of a dedicated team who strives to make owning a Roadtrek a long term positive experience.
FAQ
Whether it's your first Roadtrek or your fourth, there are often questions that arise, below are a list of our most frequently asked questions to assist you.
Factory Tour
Want to see first hand how Roadtrek's are built and meet the people behind the product? Then come for a factory tour and let our expert guides show you around.
Come visit our modern 120,000 sq.ft. plant located in Kitchener, Ontario, Canada.
Space is limited, so please call ahead or complete the form below to make a reservation.
IMPORTANT: For safety reasons, closed toed shoes are mandatory for walking the factory floor, sandals and flip flops are not allowed. Please ensure you have the proper footwear if you are coming to the factory for a tour.
Roadtrek Motorhomes Inc
100 Shirley Avenue
Kitchener, Ontario N2B 2E1
Canada
Get Directions
Make a Reservation
Tours available Monday through Friday at 10 a.m. or 2 p.m.
---
Please Note:
The factory is closed on weekends throughout the entire year, between Christmas and New Years, and for all Canadian holidays.

Send an Email
or call

1-888-ROAD

T

REK